Art Work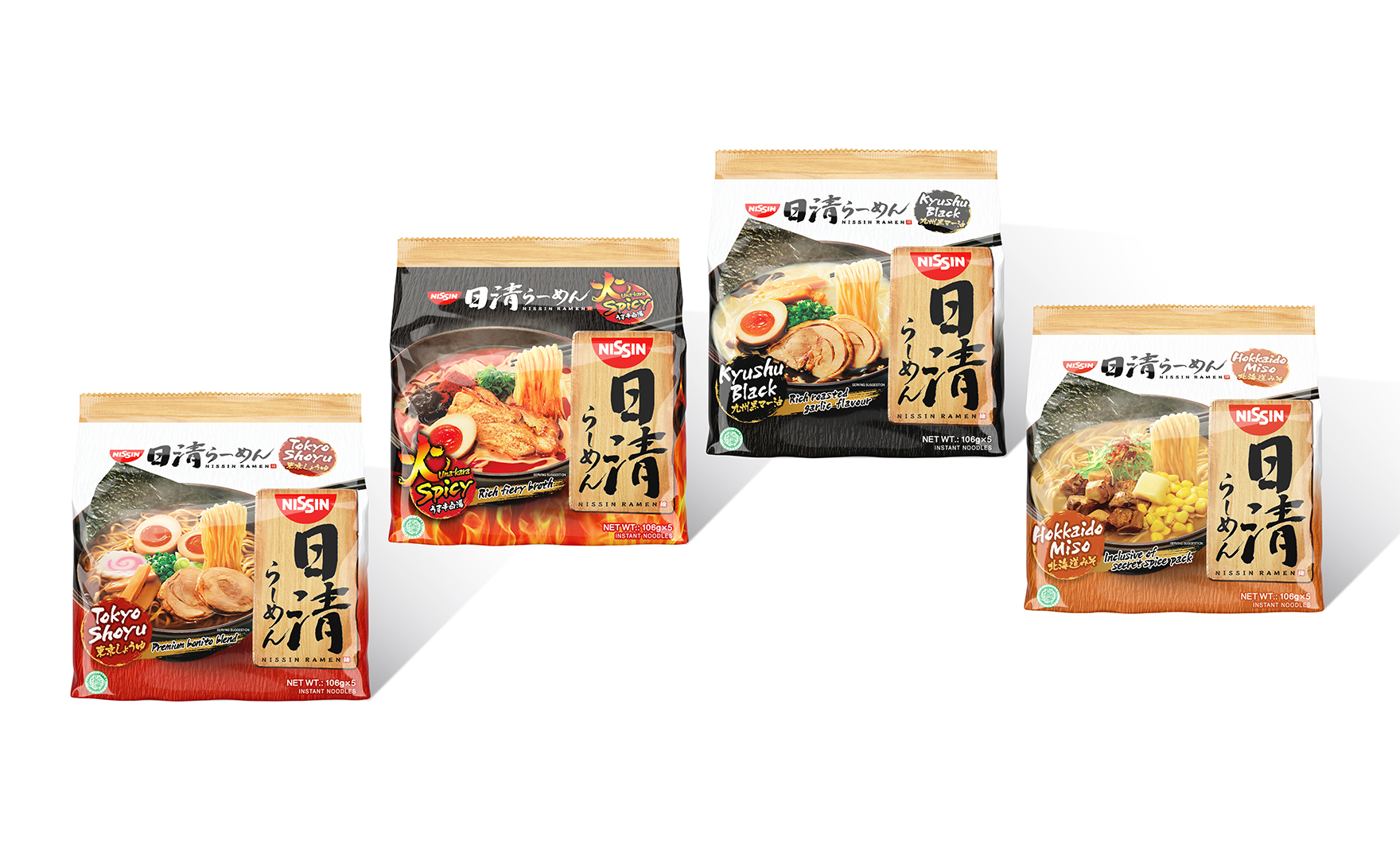 Food stuff
Singapore NISSIN RAMEN
Application company: NISSIN FOODS HOLDINGS CO., LTD.
Naomi Katsuyama
---
---
Client: NISSIN FOODS SINGAPORE PTE, LTD.
Credit Titles:
ad: Sayaka Saito d: Sayaka Saito
Concept:
The packaging features motifs reminiscent of authentic Japanese ramen stores, such as brush strokes written in ink and a red seal on a wood-style signboard. By using Washi Paper texture as the basis for the product, it creates a stylish Japanese quality. We aimed to create a brand image as if a long-established Japanese noodles shop had entered the Singapore Bag-type noodles market.